Naturalization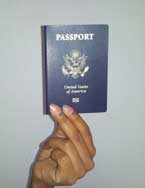 One can apply for Naturalization after meeting the following requirements:
You have been a US Resident for at least 5 years (only 3 years if residency was obtained through US Spouse and you and currently still married);
You have been living in US for prior 5 years;
You have been physically in the US for at least 2 ½ of those years;
You are of good moral character within the past 5 years; and
You have not been arrested or convicted of an aggravated felony, drug related charges, or certain other criminal charges.
If you meet these qualifications, you can file the N-400 form.  There are other issues that may cause a denial, so you should consult with a qualified attorney if you answer "YES" to any of the questions listed on the back three pages of the form.
At YELEN LAW OFFICES, P.A., we offer three types of services to best suit your financial desires:
1.  Full Representation, which typically includes preparation of documentation, filing, and attendance at interviews. Fees are customarily full, competitive price.
2.  Partial Representation, which includes preparation of documentation; however, the packet is given to the Client to file and follow up with. This option customarily costs much less than Full Representation.  We can also potentially be retained separately just to attend interviews with the client.
3.  Document / Form Review, which includes a 1-2 hour consultation to review the forms that the client has filled out and wishes to file on his or her own.  Fees for this options are hourly, based upon consutlation time, usually 1-3 hours in total.