Broward Immigration Attorney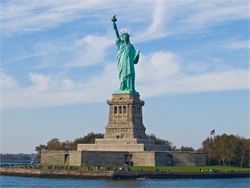 Do you want to sponsor a relative or an employee?  Do you need to file for Naturalization?  Are you having an immigration issue that you think you can easily handle on your own?  Call us!  As a Broward Immigration Attorney we represent people from the Caribbean, India, Latin America and many more. We do this type of work every day, and we can always help you better than you can do on your own.  Yelen Law Offices P.A. handles all types of immigration matters, including the following:
Family Petitions
Adjustment of Status (Green Cards)
Naturalization and Citizenship
Work Authorizations
Labor Certifications
Work Visas
Investment Visas
Diversity Lottery
Temporary Protected Status (TPS)
Removal / Deportation Proceedings
Other Immigration Visas
NOTES:
3/10 year ban – If a foreigner is in this country out of status for a period of 6 months to one year, and then they leave the country, they are automatically banned from returning to the US for 3 years, even if they qualify for some other process. If they are here out of status for a period of 1 year or longer, and they leave this country, they are  automatically banned from returning to theUSfor 10 years.
For most family based visas, the applicant needs to return home to get their residency card.  However, for the immediate relative      category, they can remain in the US, as long as they entered the country legally.  Even if they are out of status at this time, as long as they entered legally, they can adjust their status without leaving.
As of July 30, 2007, there are new filing fees in  effect for forms.  Most forms have  about doubled from what they have been before.
At YELEN LAW OFFICES, P.A., we offer three types of services to best suit your financial desires:
1. Full Representation, which typically includes preparation of documentation, filing, and attendance at interviews. Fees are customarily full, competitive price.
2. Partial Representation, which includes preparation of documentation; however, the packet is given to the Client to file and follow up with. This option customarily costs much less than Full Representation. We can also potentially be retained separately just to attend interviews with the client.
3. Document / Form Review, which includes a 1-2 hour consultation to review the forms that the client has filled out and wishes to file on his or her own. Fees for this options are hourly, based upon consutlation time, usually 1-3 hours in total.